Mention your team members in notes on prospects, organizations, or deals pages, and automatically notify them about it.
Click on the @ button or type @ when creating a note and choose the teammate you want to mention.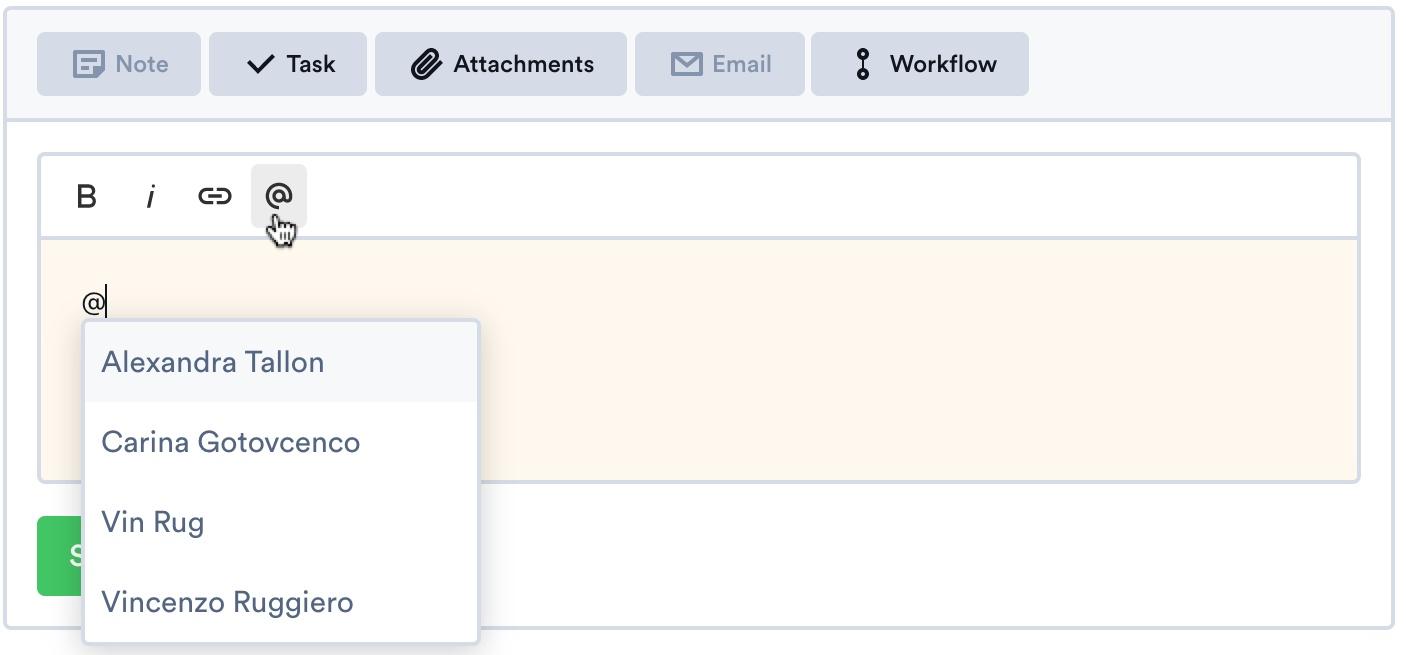 When you save the note, the mentioned user will get an in-app notification. You can also choose to receive an email, a browser, or a Slack notification when another user mentions you.