We've just added an option to merge the YES and NO branches after a Conditions step in your workflows. It will save your time when building workflows and eliminate the unneeded copy-pasting.
Just add "Go to step" (can be found in the Building Blocks section) at the end of the branch and choose the destination step in the other branch. When prospects (organizations or deals) reach this step, they'll be forwarded to the selected step of the other branch and will continue there.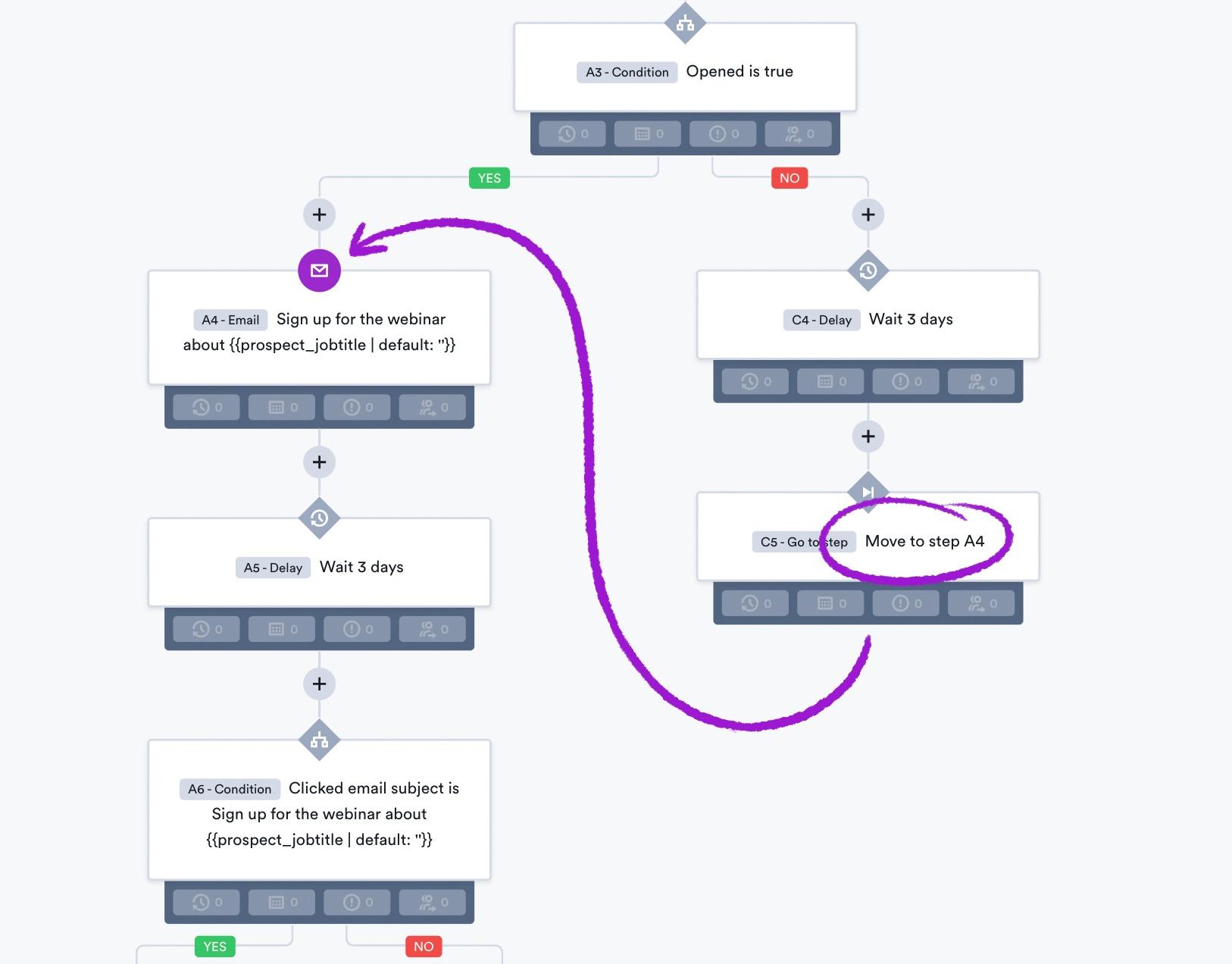 Limitations: "Go to step" must be the last step of the branch. To avoid infinite loops, you can't choose the destination step in the same branch or before the Conditions step.